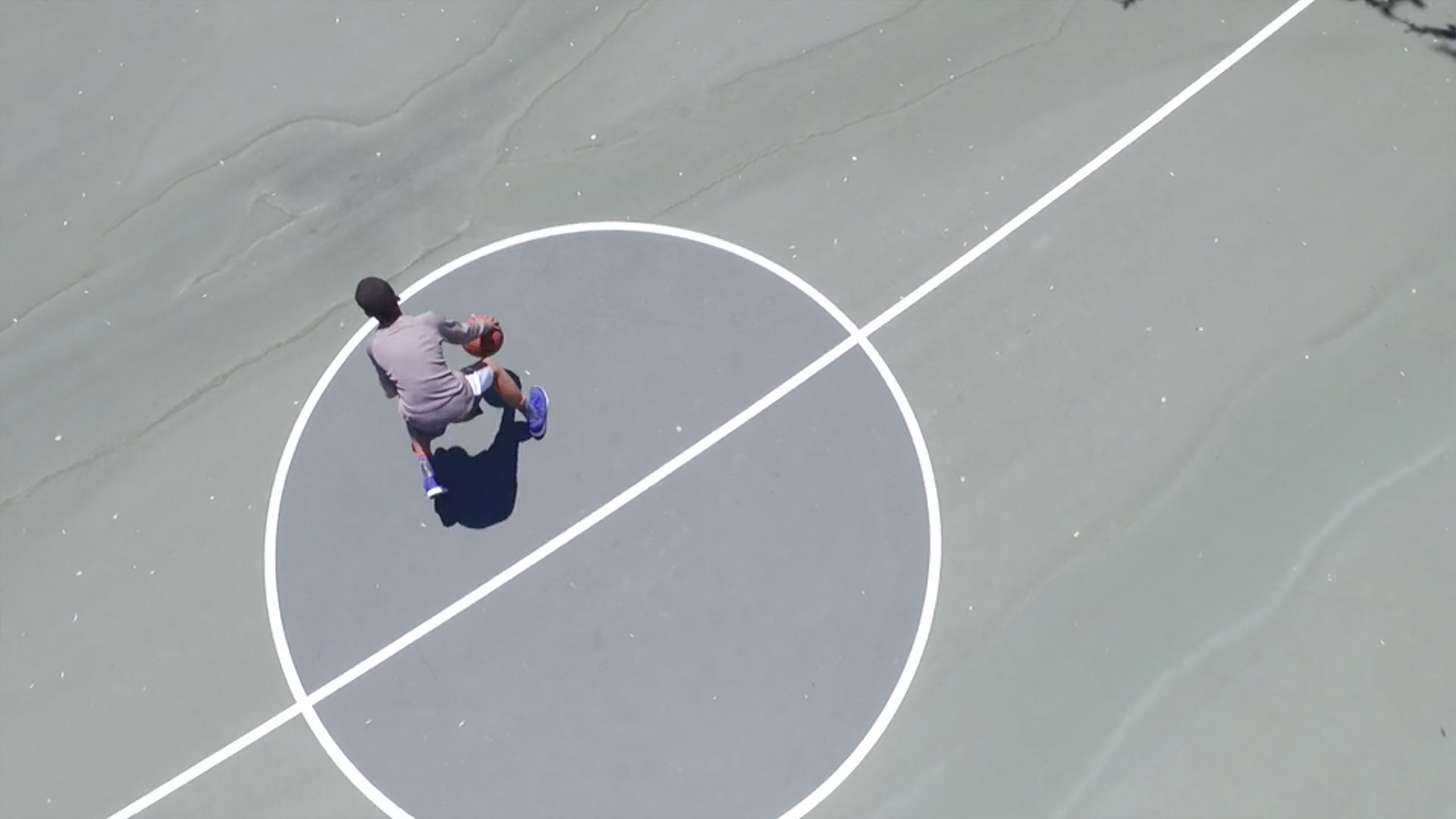 Boost
is a sports app that connects kid athletes with professional coaches for customized workouts and feedback. I was brought on the team to work with the founder, the head developer, and another designer to design an early version of the app.  My responsibilities for the project included wireframing screens for the workouts and uploaded video feed, creating visual assets for the app, and discussing how to create incentives and gamify workouts. Boost had its 1.6 version released in September 2016.
User + User Journey
The User
Our user would be student-aged athletes who wanted to take basketball more seriously. They had specific goals in mind and were self-motivated to practice and compete. Often these athletes had supportive parents who wanted to support their child's interest in a way that was convenient and affordable. 
User Journey
Login and Onboarding
The young athlete would login and be on-boarded by choosing a coach taking a survey about their basketball experience.  
Workout
Based on the survey, the app would use an algorithm to provide personalized workouts. The athlete can pick a workout and practice the drills until he or she feels confident.
Upload
The athlete is prompted to record themselves completing a drill and send it to their coach for feedback.
Receive Feedback and Earn Points
The coach sends back his feedback on the drill. By completing these actions, athletes can acquire points and advance to new levels to unlock more workouts and win real prizes.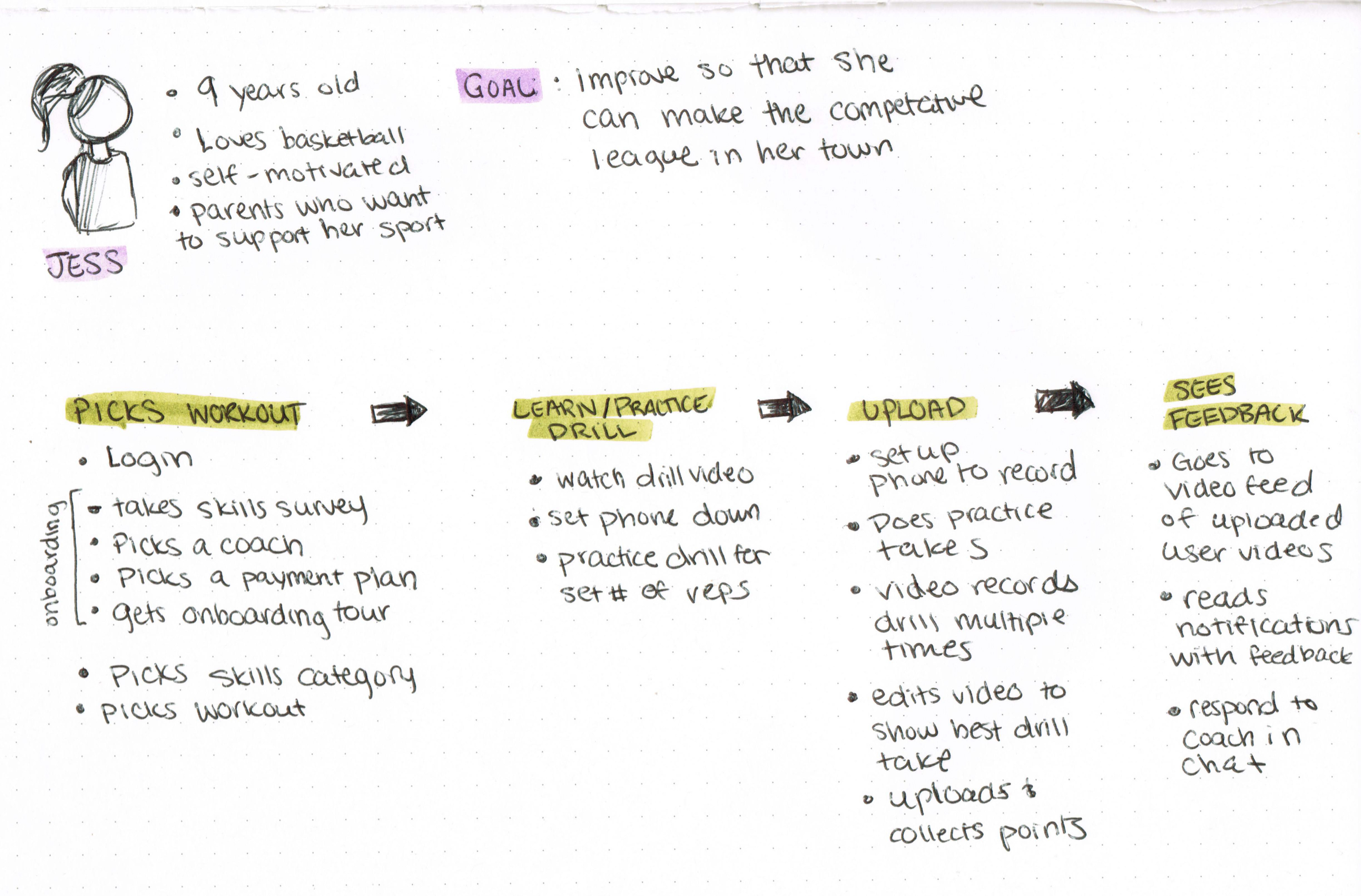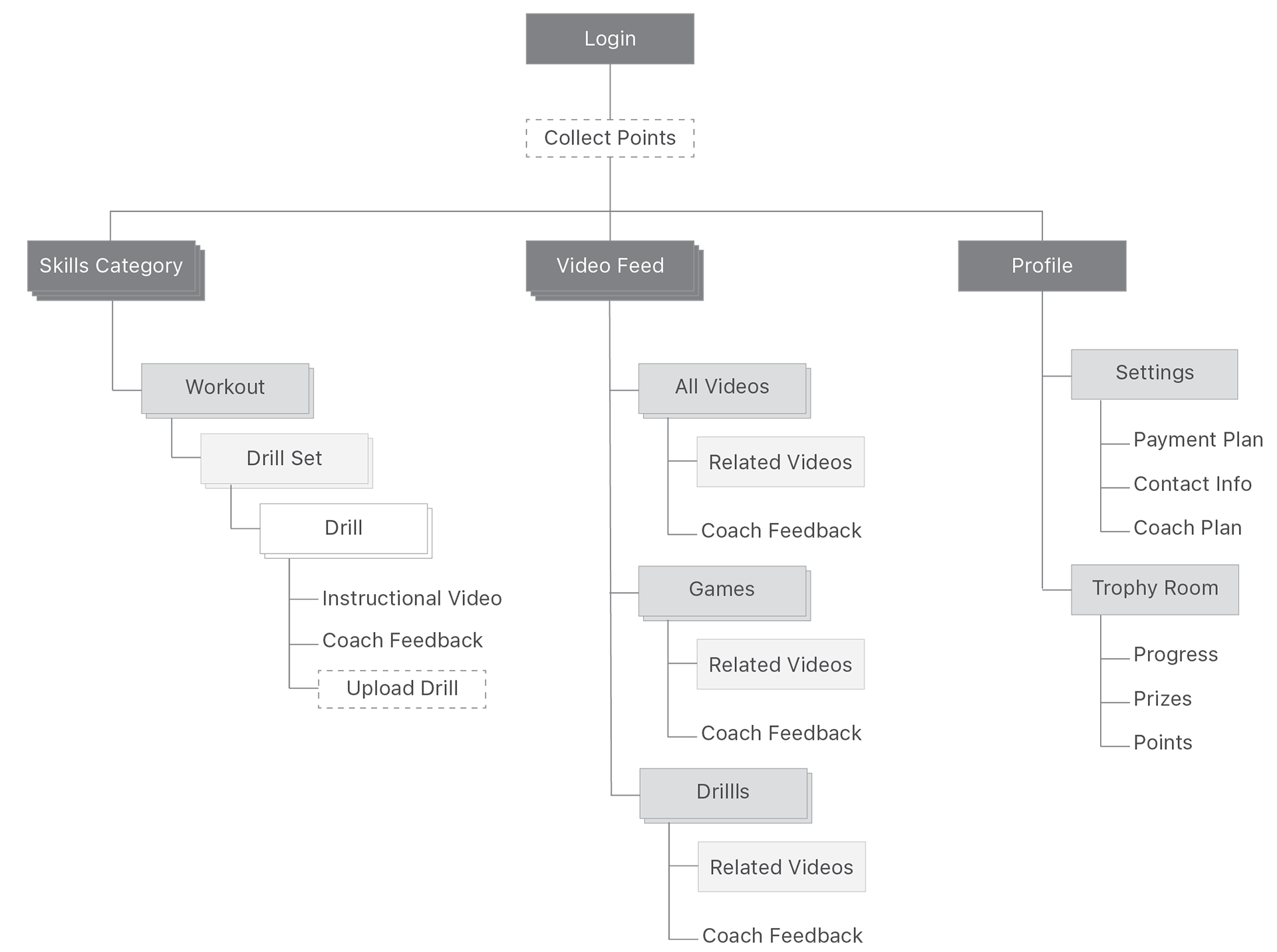 Wireframes
Skill Category screens are a way to organize all the workouts and drills into specific basketball categories (i.e. Ball Handling, Shooting, Scoring, etc.) The top down hierarchy goes from a skill category to a workout to a drill. 
The following design considerations that drove the process of iteration
1. How do we easily navigate from a Skill Category (broad) to an individual drill (specific)
2. How do we show progress once a drill or workout is completed?
(Above) Different iterations of the Skill Category cards.
We wanted users to recognize progress as they completed programs. Initial designs tried to visualize progress by showing workouts completed within a Skill Category, represented by filled or empty circles. However, we realized that completing an entire workout involved many drills over a period of days; immediate progress couldn't be represented in a binary way with circles. We also wanted to show players that there were multiple ways to measure improvement; uploading games and drills for feedback and consistent practice were also important. Instead of showing completed workouts, we introduced an overall point system and levels that a player could advance too. Points were rewarded through different features on the app (explained further in a later section). Showing progress through a point system at the top displayed progress and immediately rewarded players for different features on the app.

(Above) Iterations of navigating from a workout to drills within the workout.
One of the main design challenges was providing clear navigation through the app. In order to help navigate the hierarchy, we looked at which levels of information users would be switching between most often. Since people would spend most of their time in different drills, we nested individual drills within sets (far right screen). Conversely, since there were only six skill categories that users wouldn't often switch between, we created cards for users to swipe through. The different levels of the hierarchy were designed with different interactions, so that it was clear which level users were in.
Gamification
Practicing diligently can be difficult for kids and we wanted to create a way for workouts and drills to be fun.
First, we
encouraged kids through motivational language
. Not only did we ask the coaches to send their kids messages throughout the week, but we had motivational sentences around call to actions. For example, "You miss 100% of the shots you don't take" pops up once the app is first opened. 
Second, we created a
points and levels system so that kids could trade in points for real athletic gear
. We discussed placement strategy for where these points could be earned. Since we wanted to encourage behavior for consistent use and uploading drills for feedback, we placed the potential to earn points by opening the app and  uploading videos. We also created a system of "badges" that could be earned over a period of time. i.e. Longest Streak Badge for opening the app 5 days in a row.
Visual Assets

I created avatars that were used for the Skills Category and Workout screens.