The Process
In my User Experience I class, we had one project- to research, prototype, and redesign any website. As a frequent user of Craigslist, I decided to see if I could solve some of the problems that arose when I would try to purchase items from the site. 
The first step in the process was to figure out Craigslist's objectives. I looked at how Craigslist made a profit. They make small amounts of revenue from people posting ads for housing in major cities or re-posting live ads. There's no paid advertisements and a low-fee business model. So Craigslist is dependent on viewing traffic.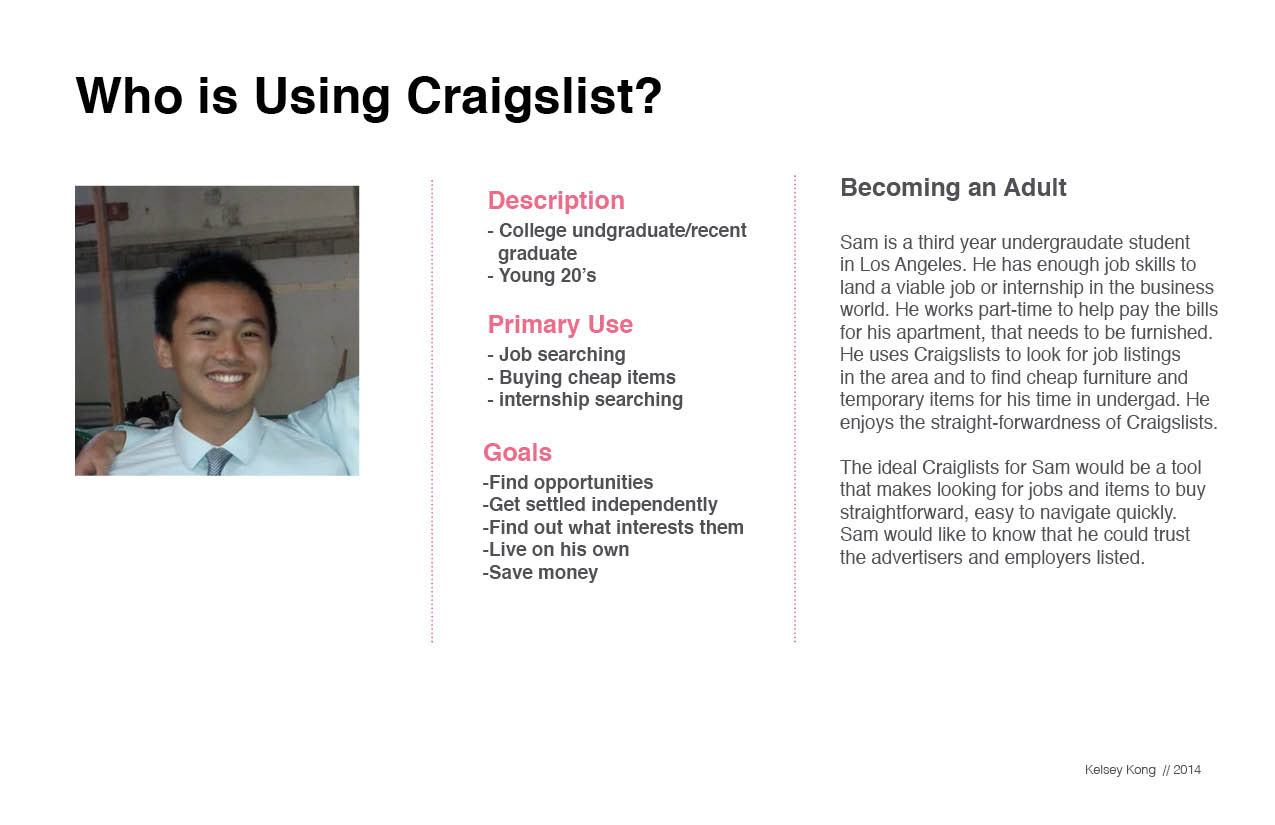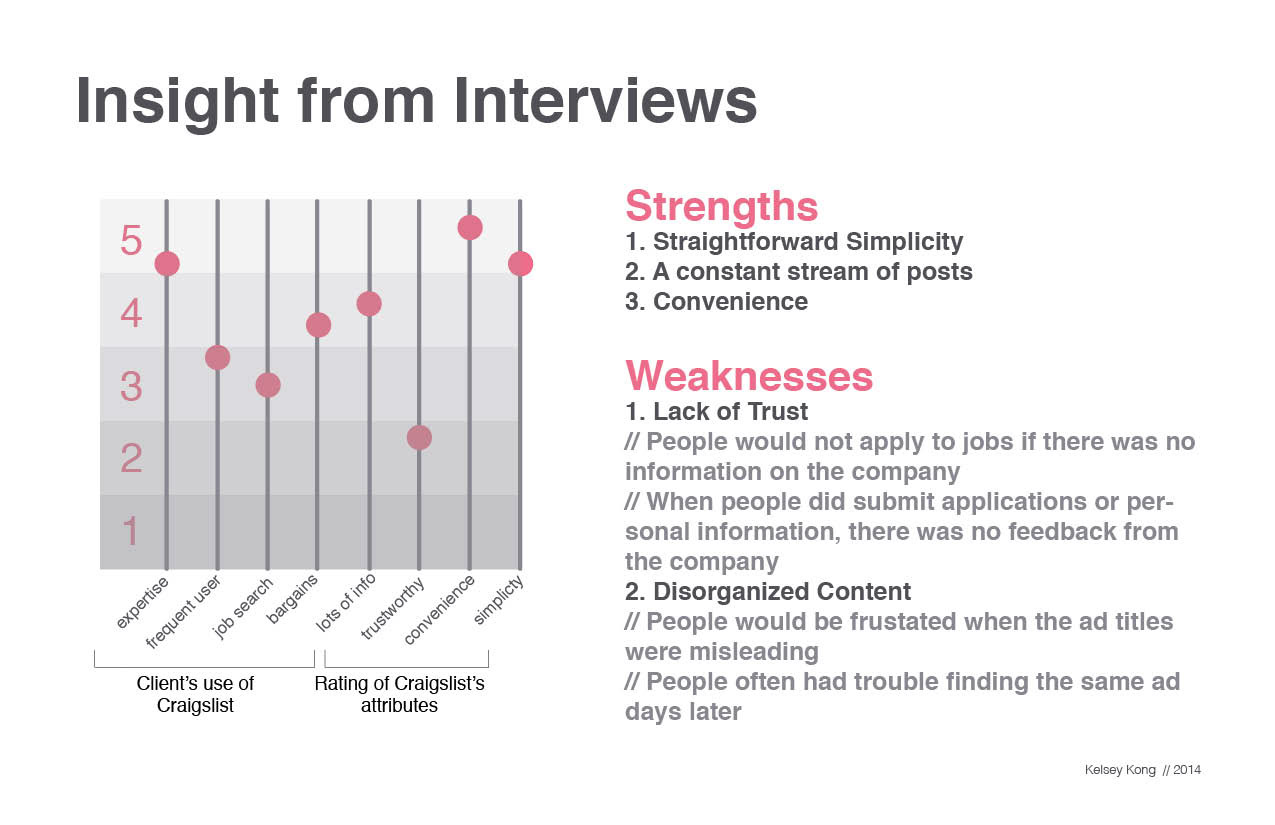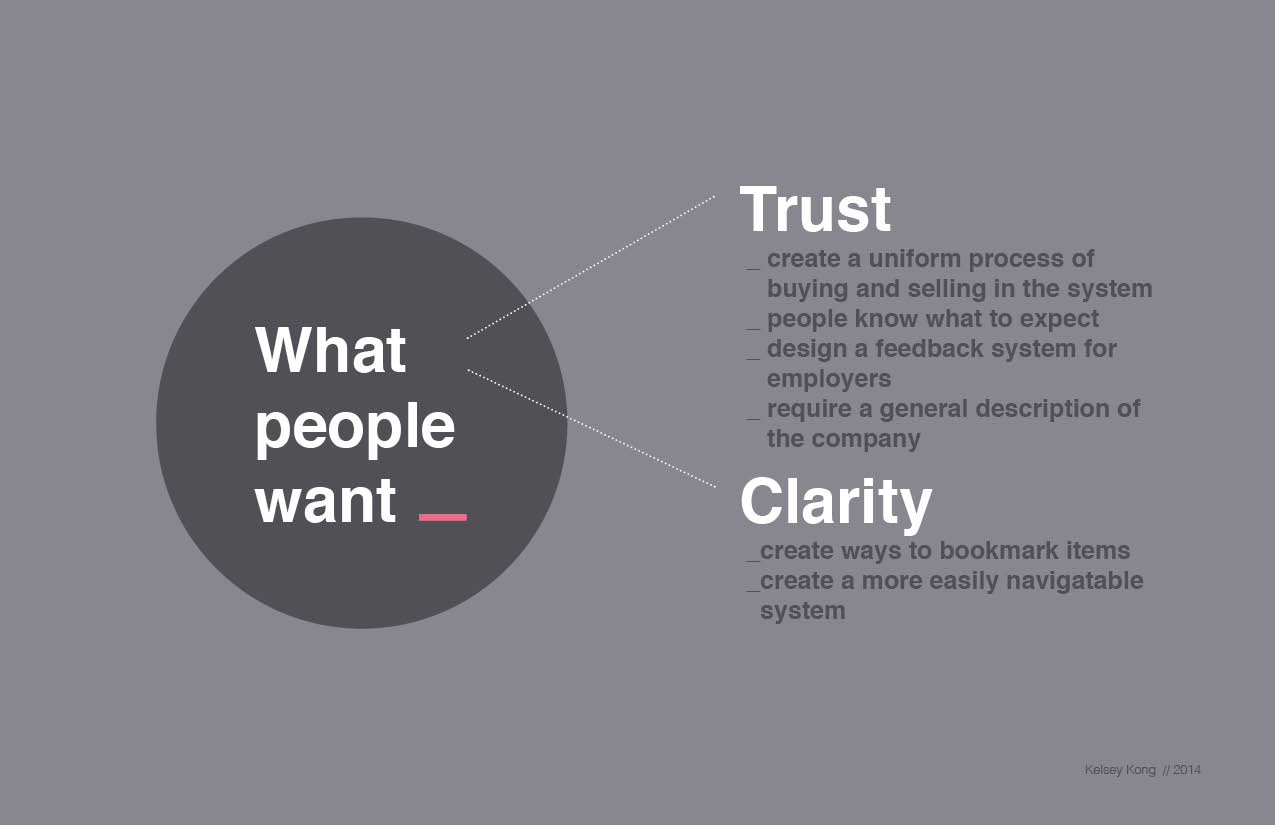 The Solution


People enjoyed the non-nonsense approach that Craigslist had, they enjoyed the no-frill experience of shopping. What they did want more of was organization and a more trustworthy way to do business. The following mock ups provided a solution to these problems by consolidating important information in the same areas and deleting redundant ones. This created an easier searching experience and a more organized way to keep track of favorite posts. To provide more trust between users and the site, I created a uniform way for people to post ad, keeping the advertisements consistent. I also added the first names to the posts so that users feel like they're connecting with other people, instead an anonymous face.